Doktor Jacob
06.02.02
---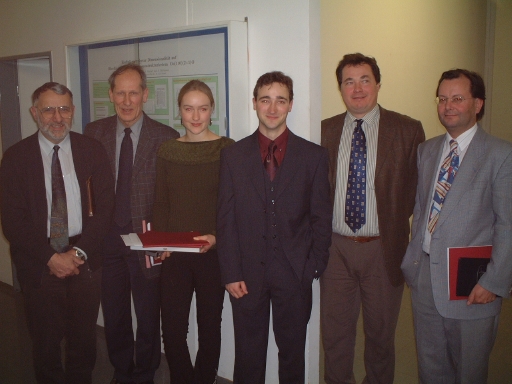 Timo-san's Doctor Presentation (Hearing) is held, today.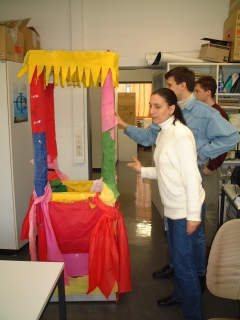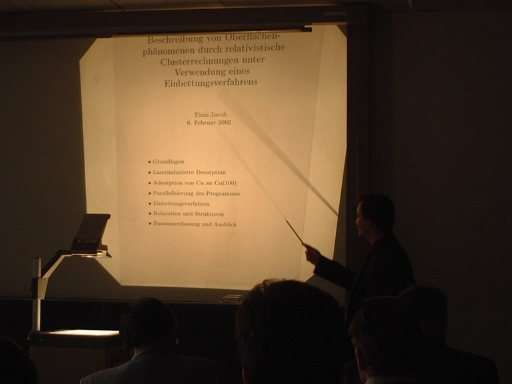 Excellent!!! You Are Very Very Clever (goog meaning).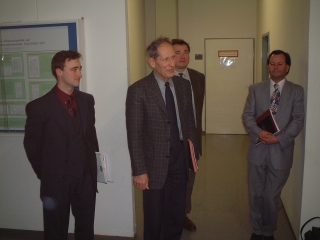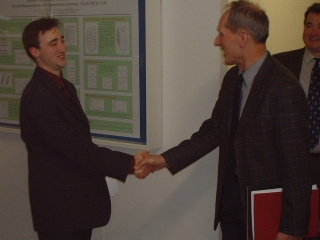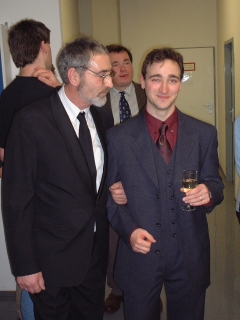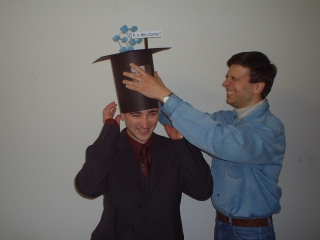 His necktie is cut by Thorsten-san, who must be the next person getting the doctor.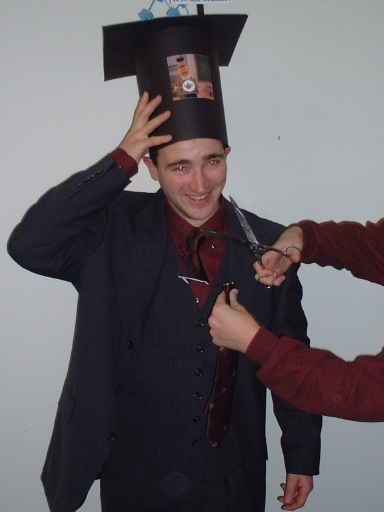 A new doctor is brought to a party room with the special chair by one's boss.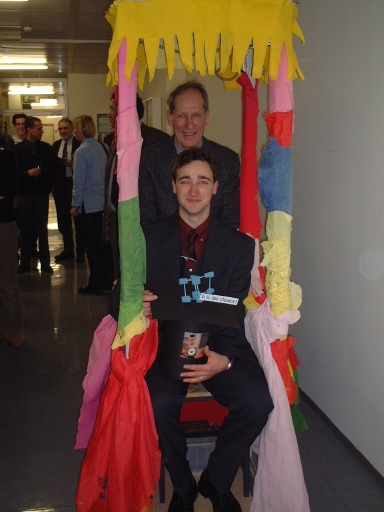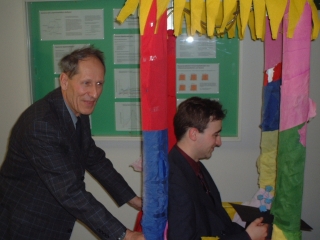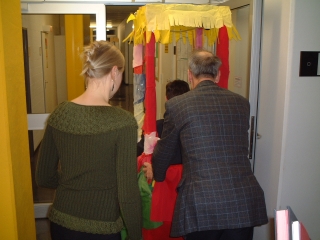 Here is the party place. This is Doktor Jacob.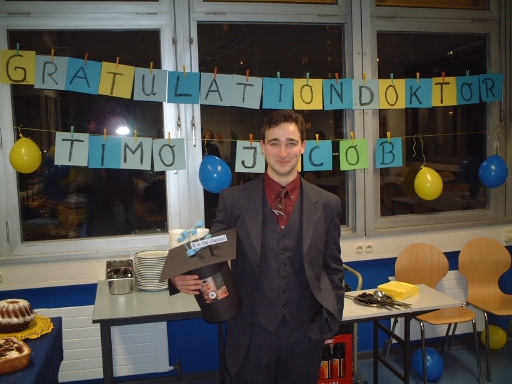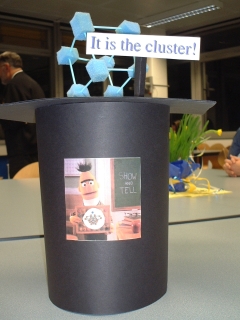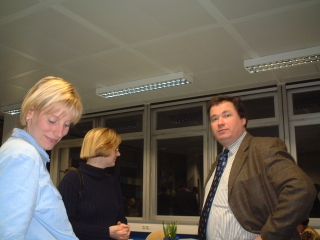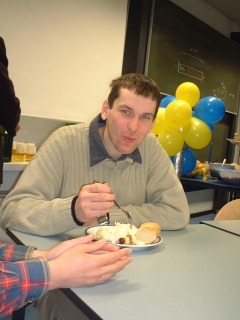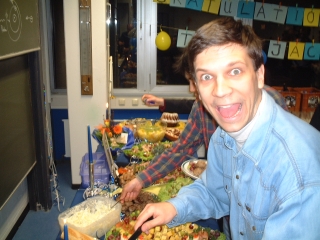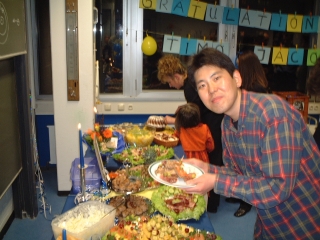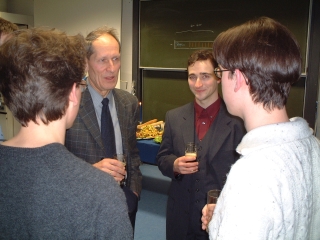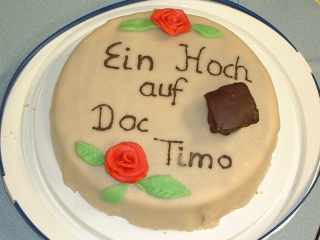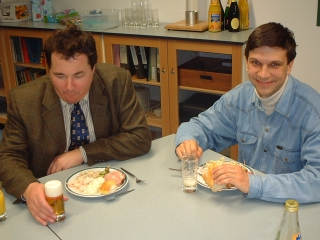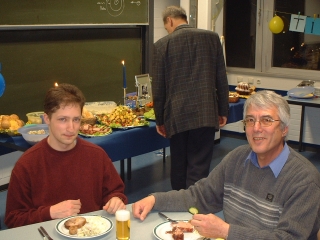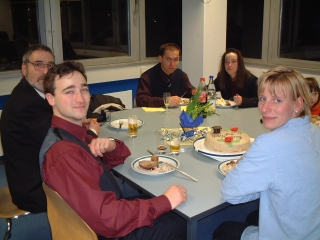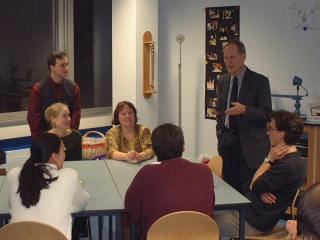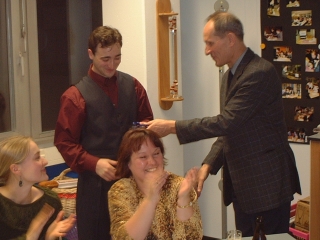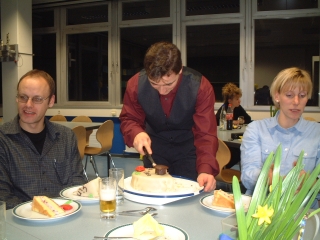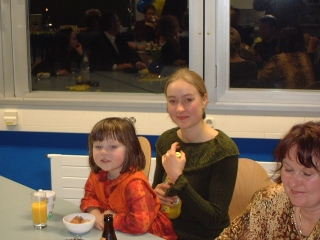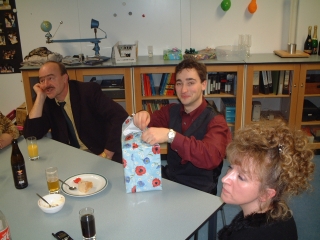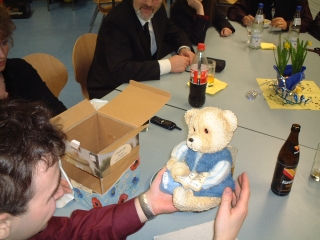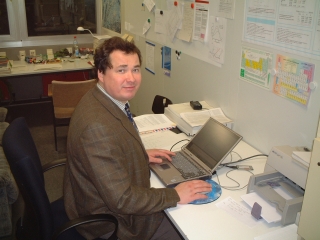 Fricke-sensei looks very happy.